Beaubourg George Pompidou City Center Paris
Paris France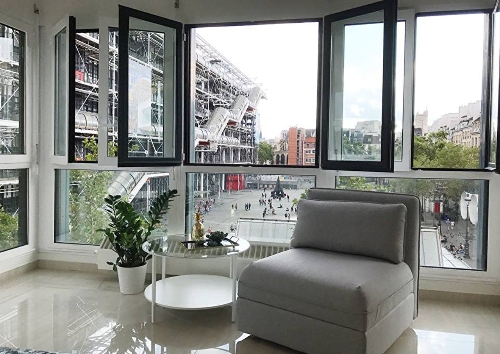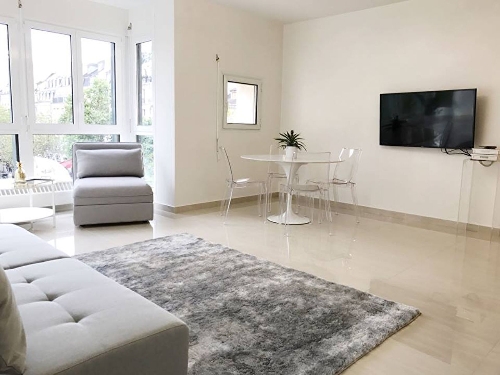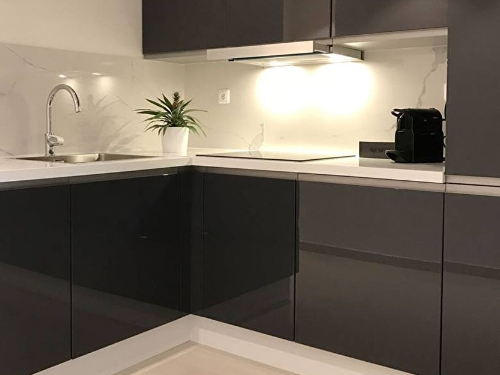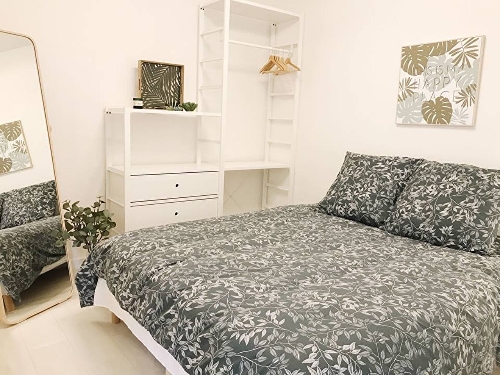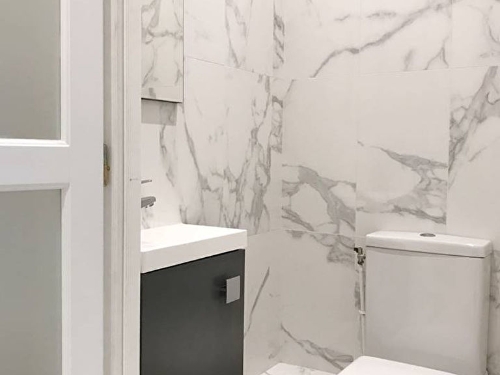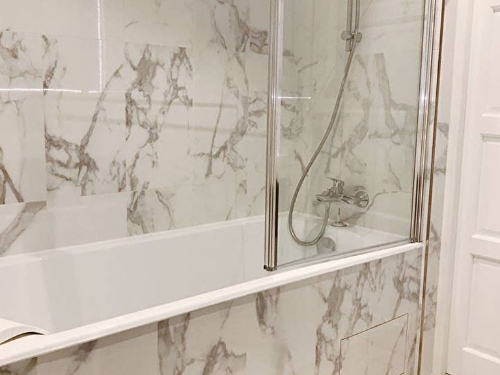 | | |
| --- | --- |
| Price | 895 000 EUR |
| Listing ID | 1581 |
| Address | Beaubourg George Pompidou City Center Paris |
| City | Paris |
| Country | France |
| Bedrooms | 2 |
| Bathrooms | 1.0 |
| Surface | 59 M² |
| Property Floors | 3 |
| Year Built | 1980 |
Description
Beaubourg Apartment Overlooking George Pompidou Square - City Center Paris



Price 895,000 €



59 M² = 635 ft²



A rare home right in the middle of art, culture and a mix of modern and ancient Paris. This unique sanctuary has 3 rooms (2 bedrooms) on the 3rd floor of newer building in a prime location.



Unrestricted views from your perch above the city.



This home has been completely renovated, and there is access to an elevator.



Exceptional location in the heart of Paris, shops, cafes and restaurants at your doorstep plus central transportation throughout Paris and Île de France region.



Natural light through the many windows, this charming apartment has an amazing location and it includes elevator and digicode entrance.



International Real Estate Services Paris at ERA is your headquarters for buyers and sellers plus those who need to rent for the short or long-term. Stay at one of our rentals while you view new properties through ERA Immobilier.



We offer assistance for international and domestic buyers, sellers and investors who need financing, insurance, notary, banking, legal and/or tax advice from qualified professionals in Paris who speak French and English plus other major international languages.



Please contact Bryan.Schell@ERAImmo.fr for more information.
Appartement Beaubourg surplombant la place Georges

Pompidou - Centre Ville Paris

Prix 895 000 €

59 M² = 635 ft²

Un appartement rare situé entre art, culture et un mélange de Paris moderne et ancien.
Ce logement unique, à emplacement privilégié, dispose de 3 pièces (2 chambres) au

3ème étage d'un immeuble récent.

Perché au-dessus de la ville avec vue imprenable, l'appartement a été entièrement
rénové et dispose d'un ascenseur.
Il est localisé en plein cœur de Paris avec boutiques, cafés et restaurants à deux pas, et
transports en commun pour toute la région parisienne et île de France.
Doté de nombreuses fenêtres laissant passer lumière du jour, cet appartement charmant
bénéficie d'un emplacement exceptionnel, comprend un ascenseur et une entrée
équipée d'un digicode.
International Real Estate Services Paris à l'ERA est le siège pour vous, acheteurs et
vendeurs, ainsi que pour ceux qui ont besoin de louer à court ou à long terme. Séjournez
dans l'une de nos locations pendant vos visites de nouvelles propriétés via ERA
Immobilier.

Nous offrons une assistance complète aux acheteurs, vendeurs et investisseurs
nationaux et internationaux qui ont besoin de financement, de conseils en assurance, de
notaires, de banques, de conseils juridiques et / ou fiscaux de professionnels qualifiés à
Paris, parlant français et anglais ainsi que d'autres langues internationales.

Veuillez contacter Bryan.Schell@ERAImmo.fr pour plus d'informations.
---
Property Code:
1581